Stand out from the crowd with a custom Digital Business Card
Whether you're trying to get your digital identity or just want to connect with people online, help them remember you with a digital business card.
QR Codes - Custom Themes - Unique Domain Name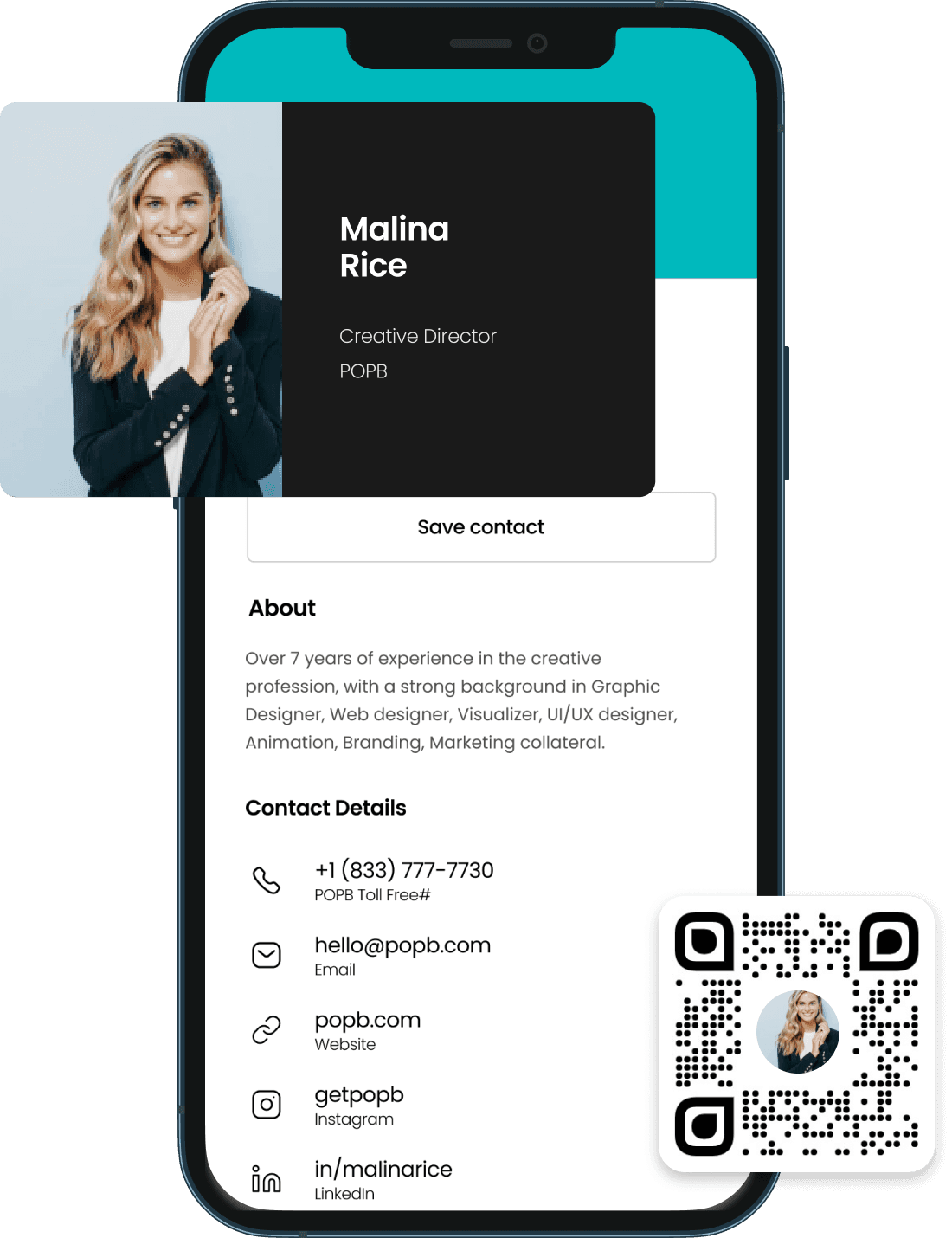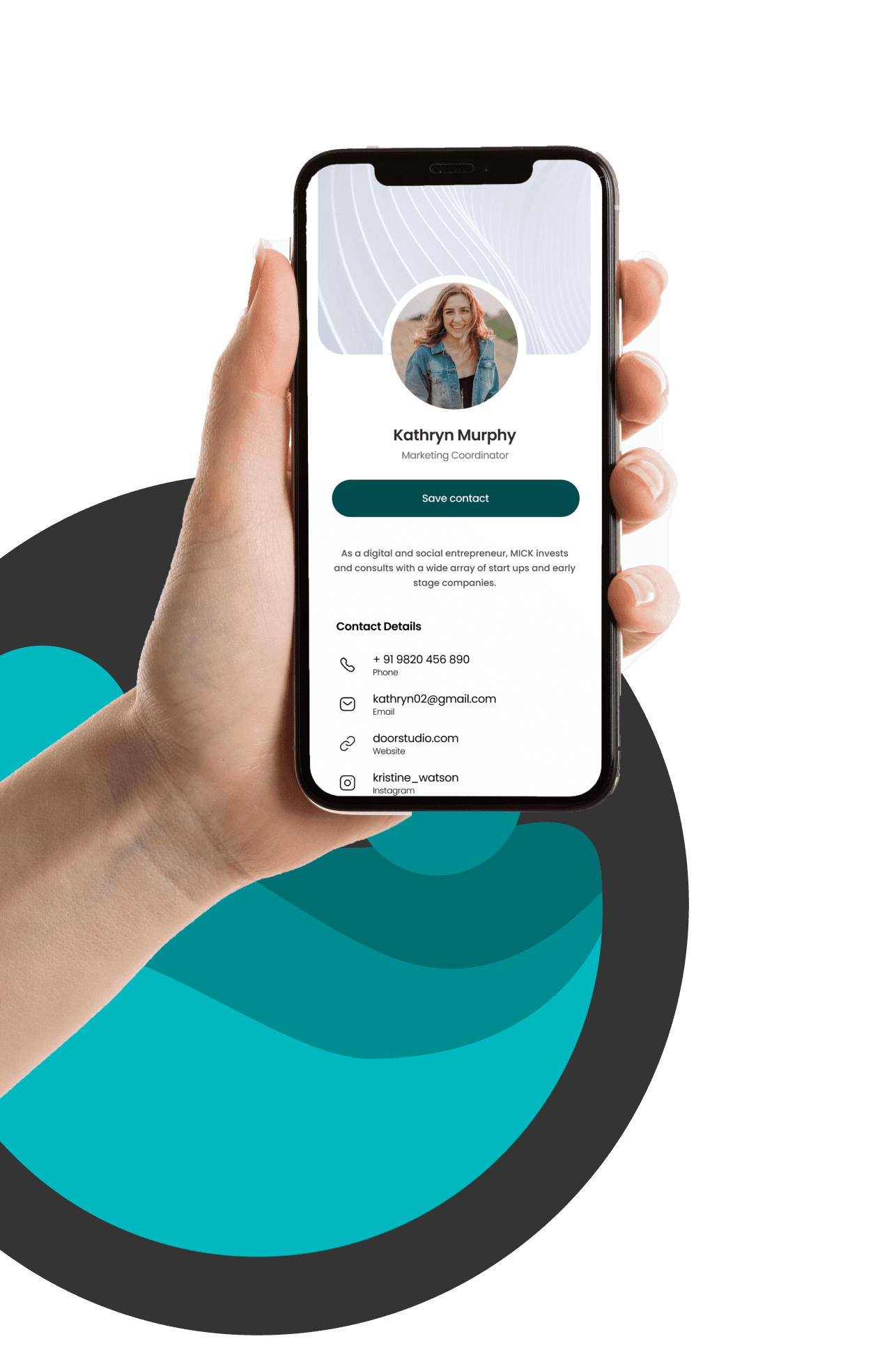 Why you should use a digital business card?
Exchanging business cards is a tradition to building rapport at the beginning stage of any business relationship. Have you asked yourself these questions when printing business cards?
Automatically add to your contact list Apple or Android
No more waiting for printed cards to come in the mail

Change the content and custom design anytimee.g Updating website URL, adding a new Instagram link, etc.

QR Codes even work after updating your info
POPB Cards eliminate challenges. Fully customize your cards theme with different designs and colors. Share them on Facebook, Instagram, Twitter, or any other platform. Send it to engage old clients. Share a link or QR code with anyone.
Top Features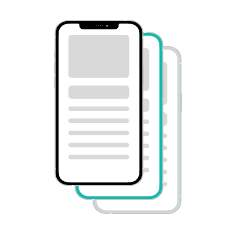 Elegant & Custom Templates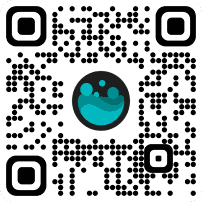 Dynamic Forever QR code

subdomain or custom domain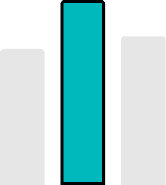 Analytics dashboard
Order your own custom theme for your business
Another reason to switch to POPB is that you can get customized themes. Connect with our design team to create a perfect design for your business. Best digital business card designs 2023.
Order Custom Theme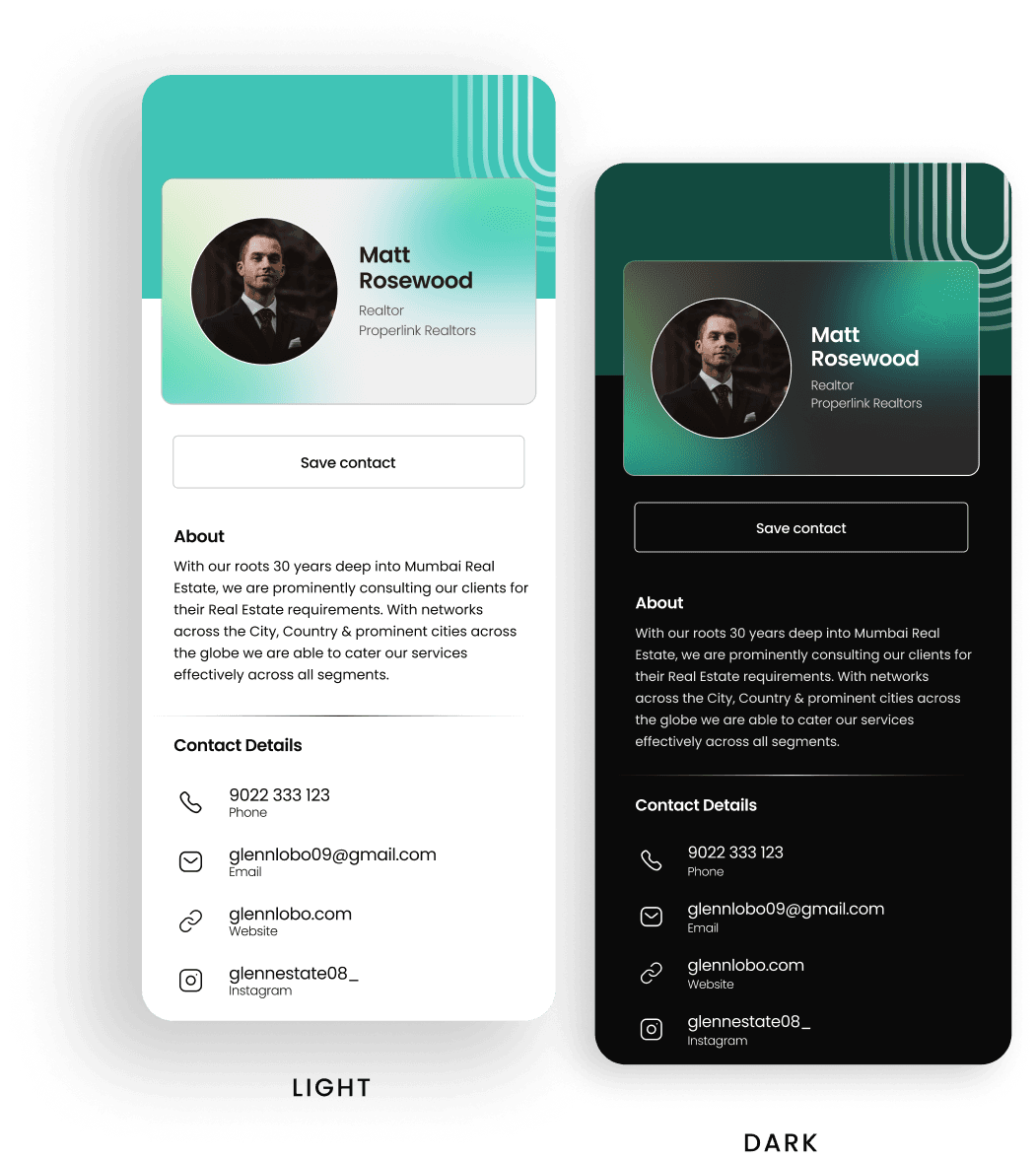 Unique Templates help you stand out from the crowd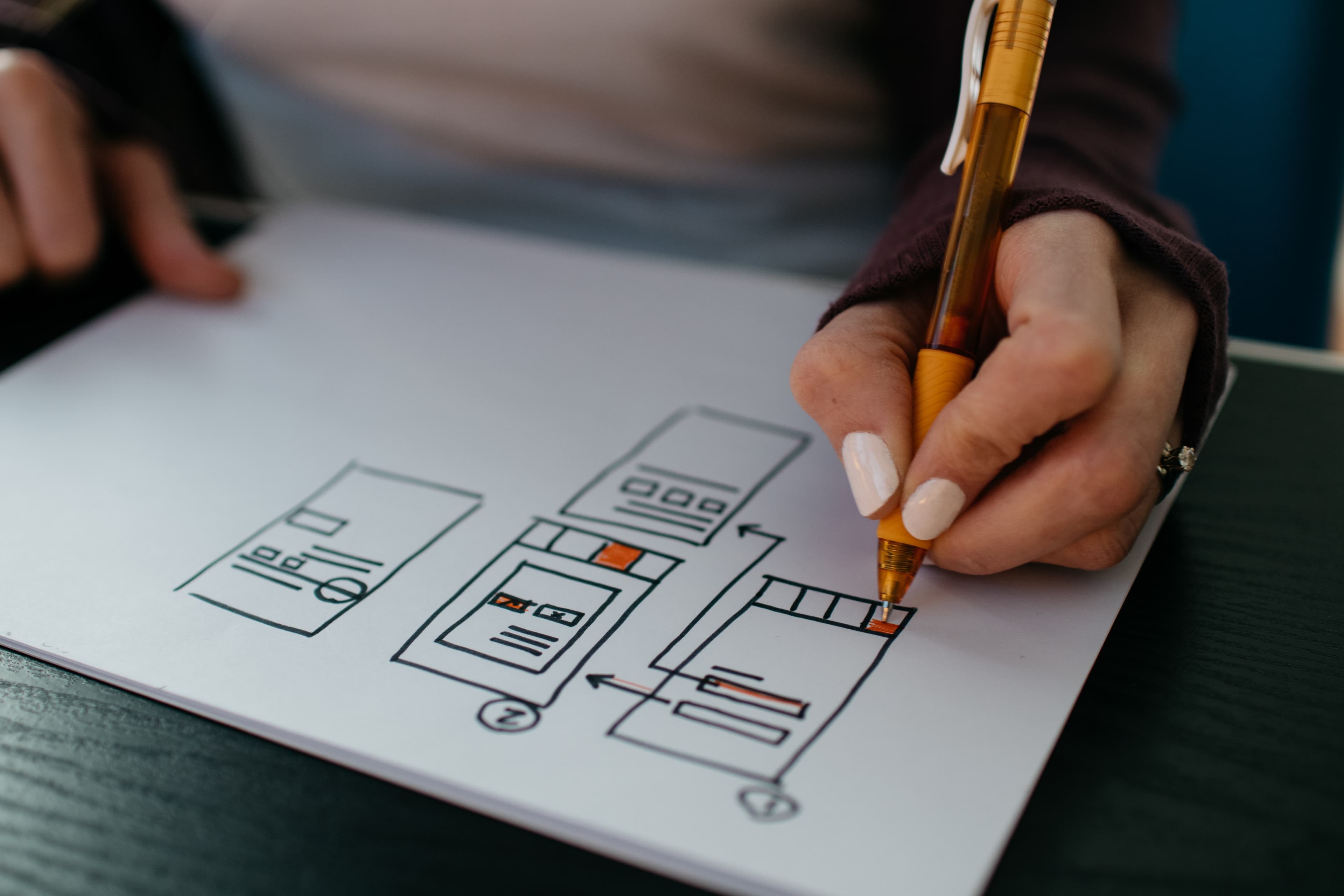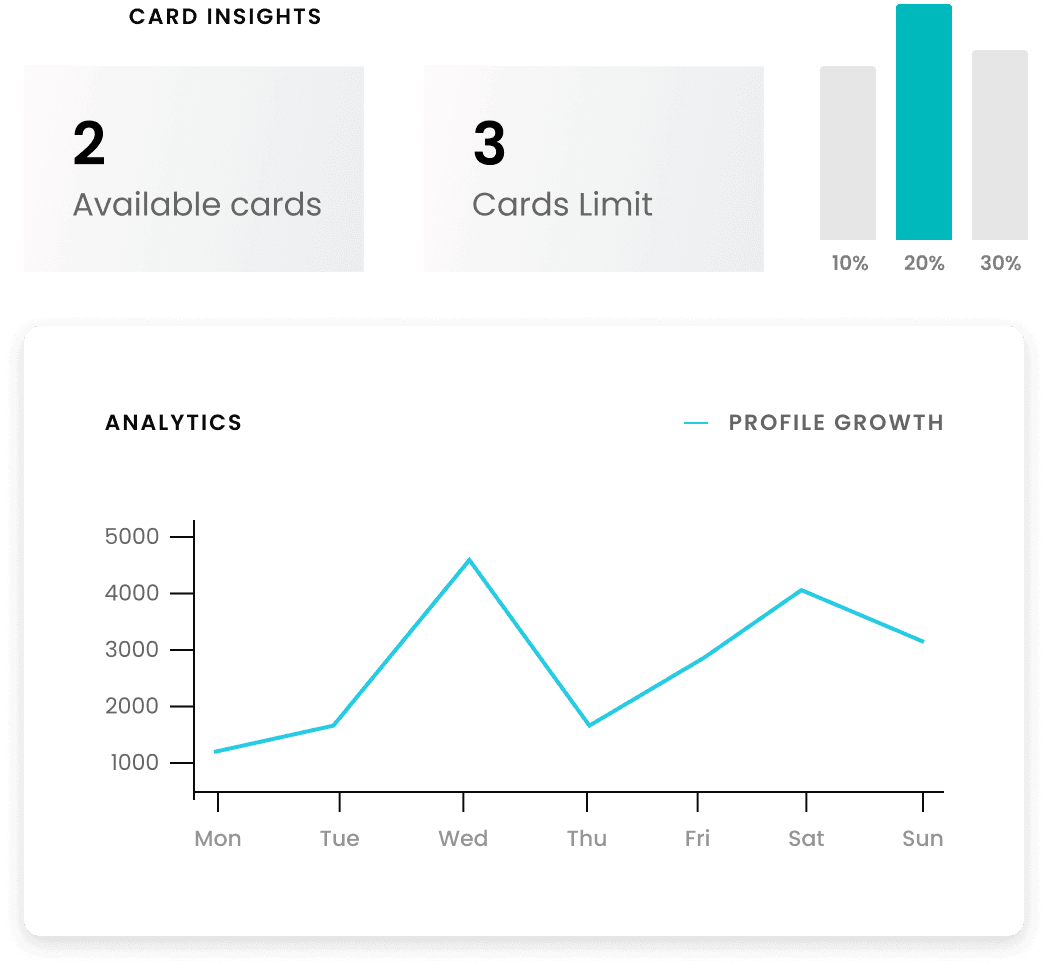 Features
Analytics
Visitor analytics
Visitor geolocation-based analytics
Reference base analytics
Analytics where the user going from your POPB Card
Merchandise Shop
NFC Chip reader metal cards
NFC chip reader phone sticker
Custom QR Code stickers
Meet people and turn them into customers
Follow the process
Get started: in minutes

How it works for teams

Pricing Plans
Share your card via QR code, email, text.
Branded QR code
Custom domain
SSL certificate
Share your card via QR code, email, text.
Branded QR code
Custom domain
SSL certificate
Custom Theme
Everything from Pro package
One-on-one designer support
One-on-one developer support
Real-time Analytics
Admin Management portal
Upgrade to POPB and start networking better now
We provide many other services for branding like Single page websites, Dynamic QR codes, Service Showcase sites, Selling Product Sites, Digital marketing, SEO, and Graphic designing for social media. Get a complete branding package tailored to today's marketing needs.
Speak with our sales team
Looking for more information about large teams and custom themes or want to know about pricing?
Submit your information and our POPB Sales support will follow up within minutes during normal business hours.